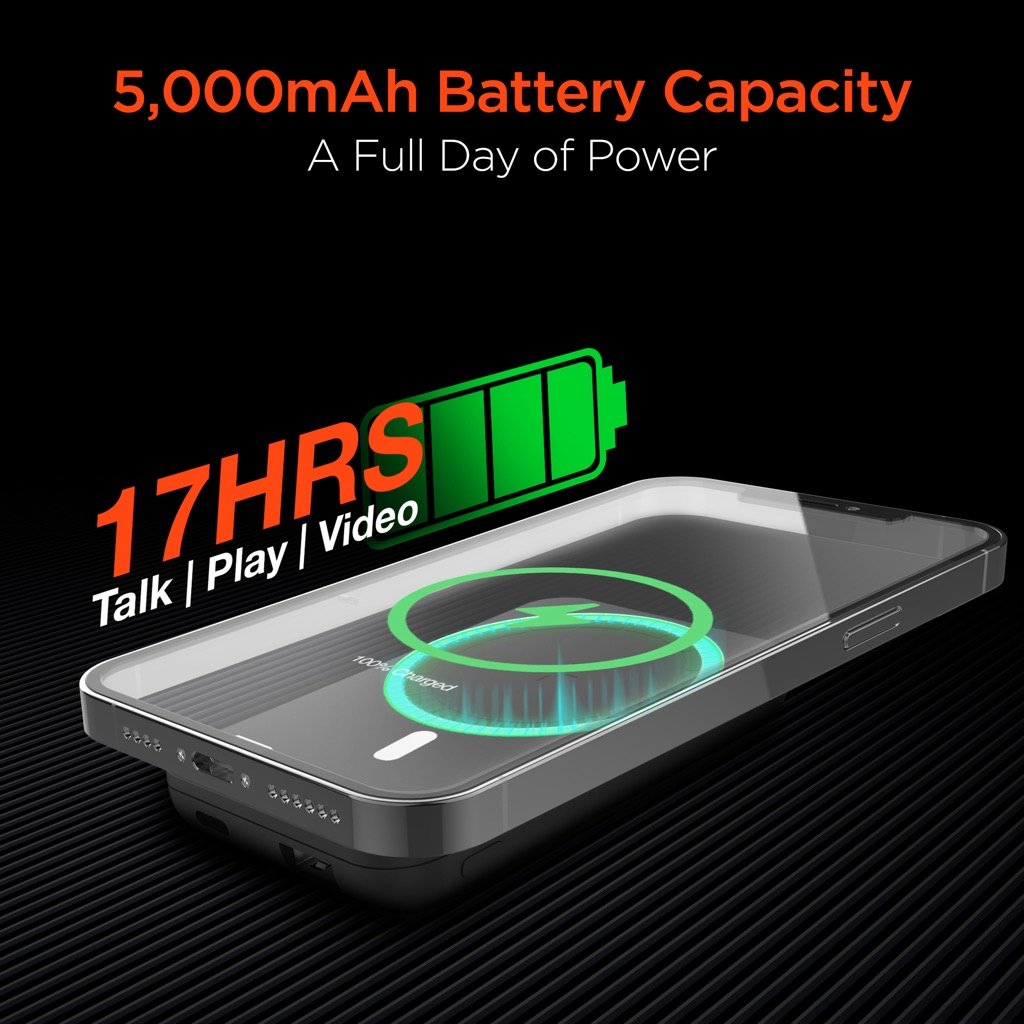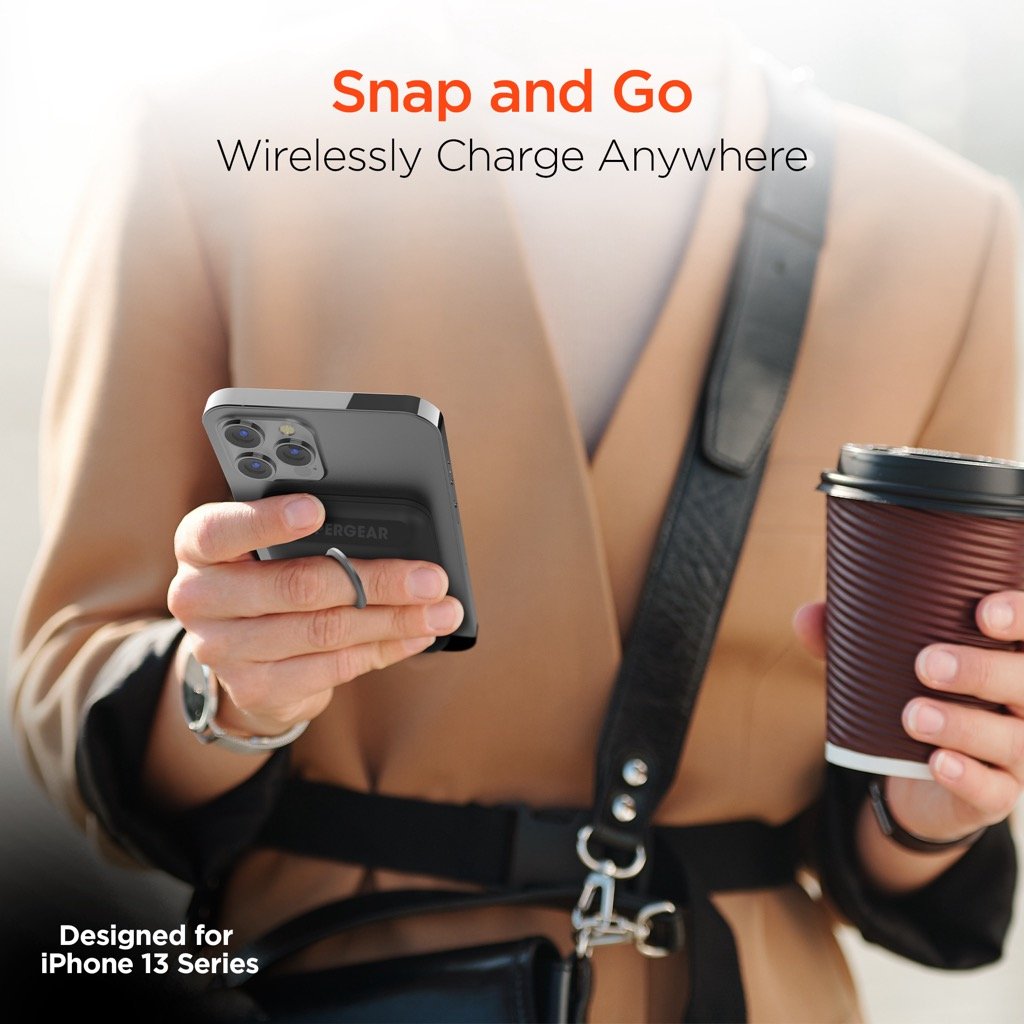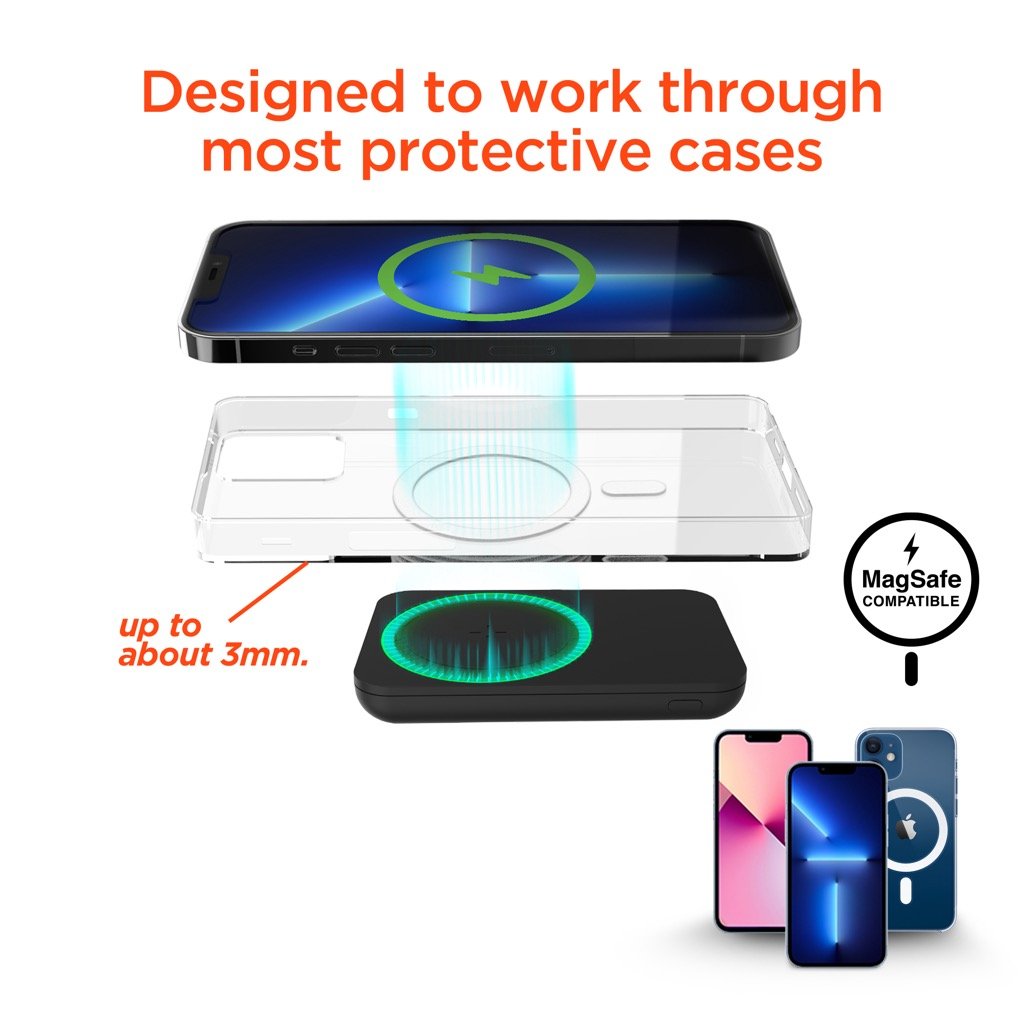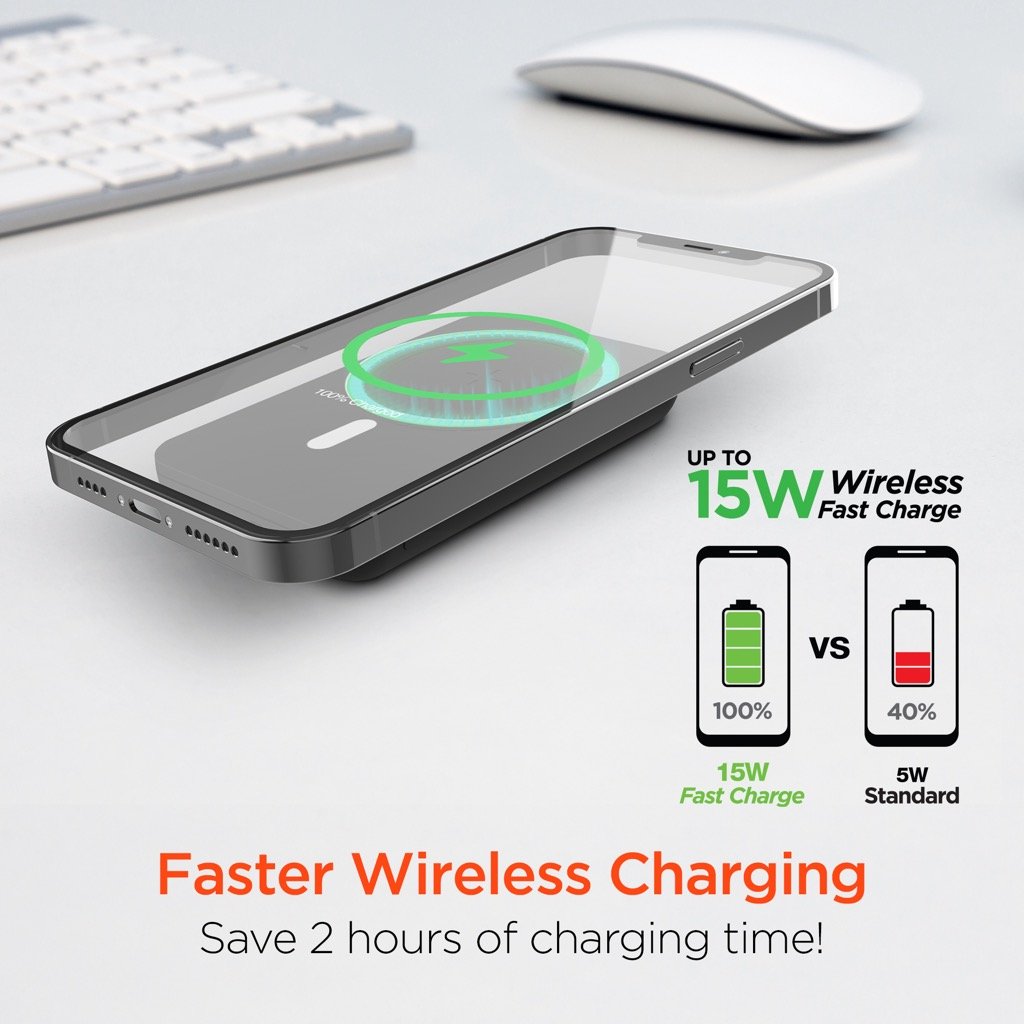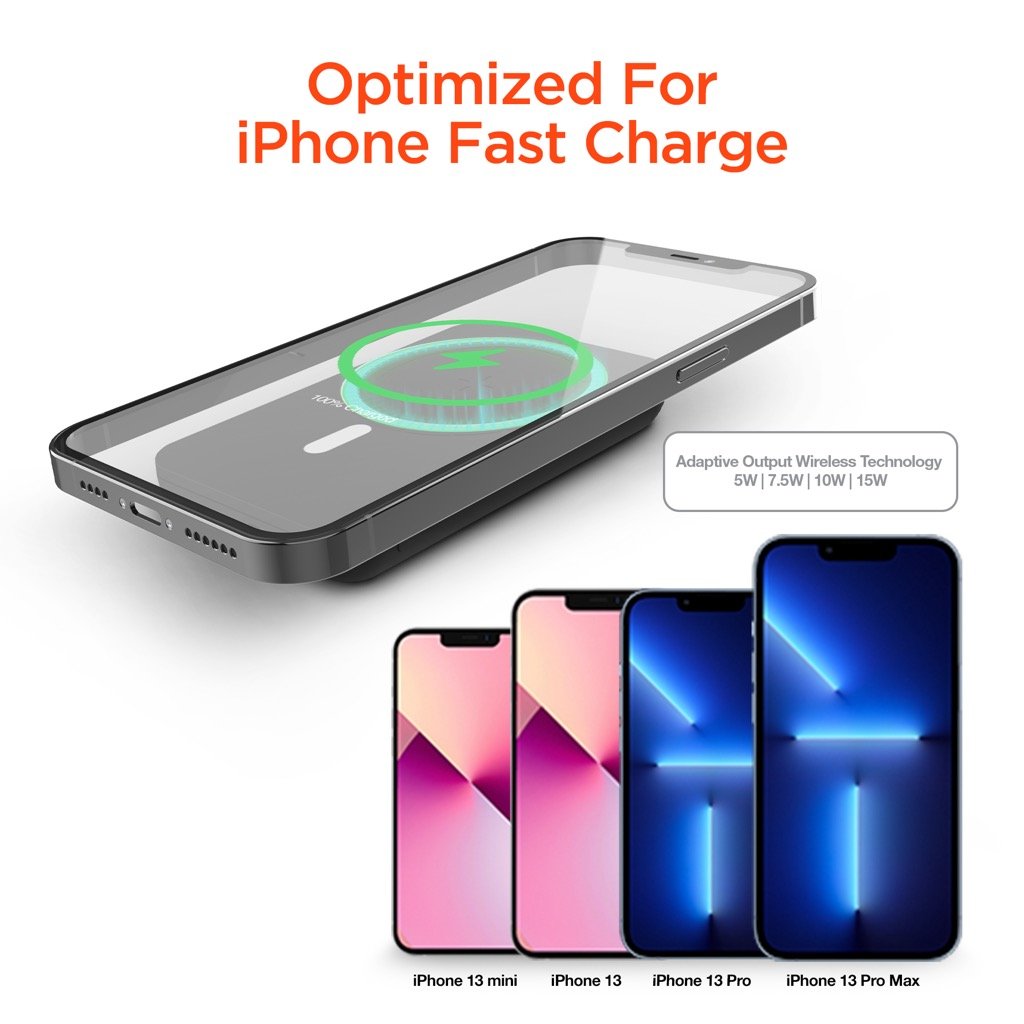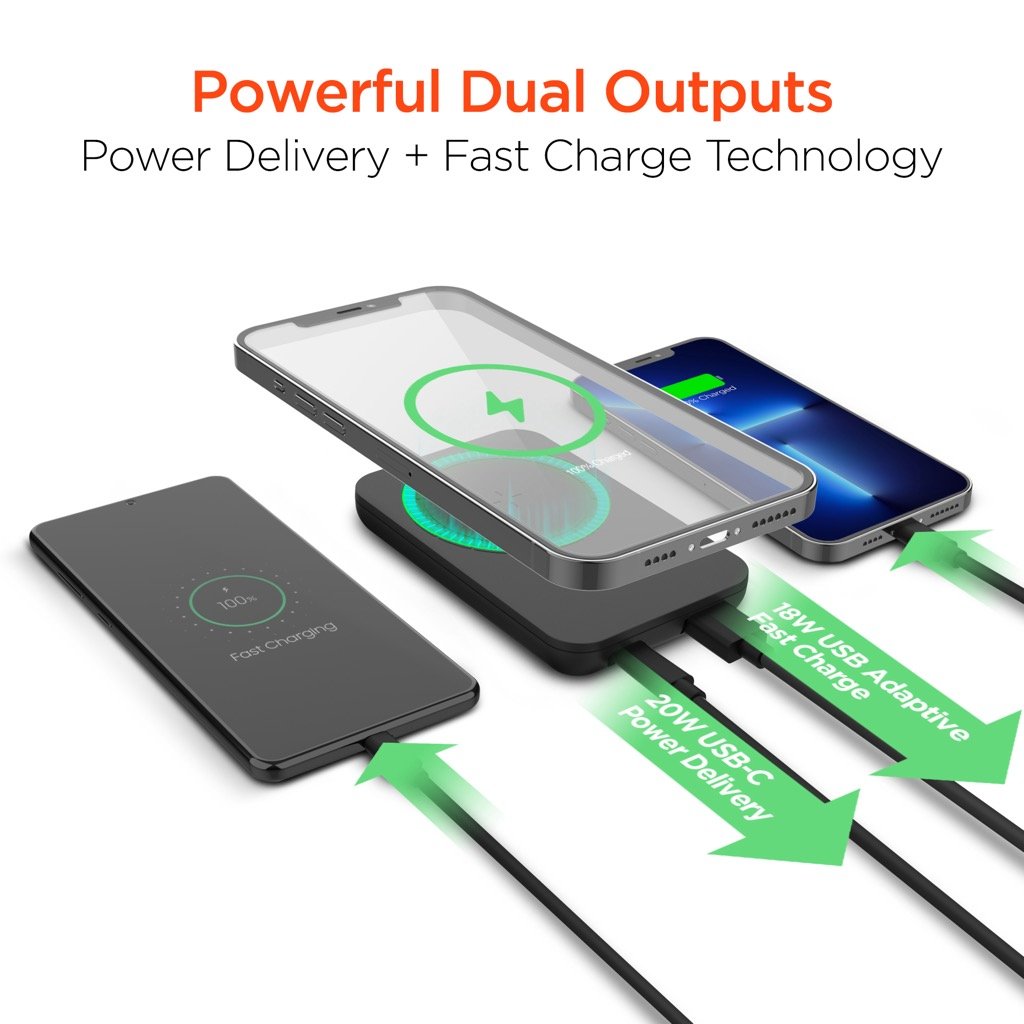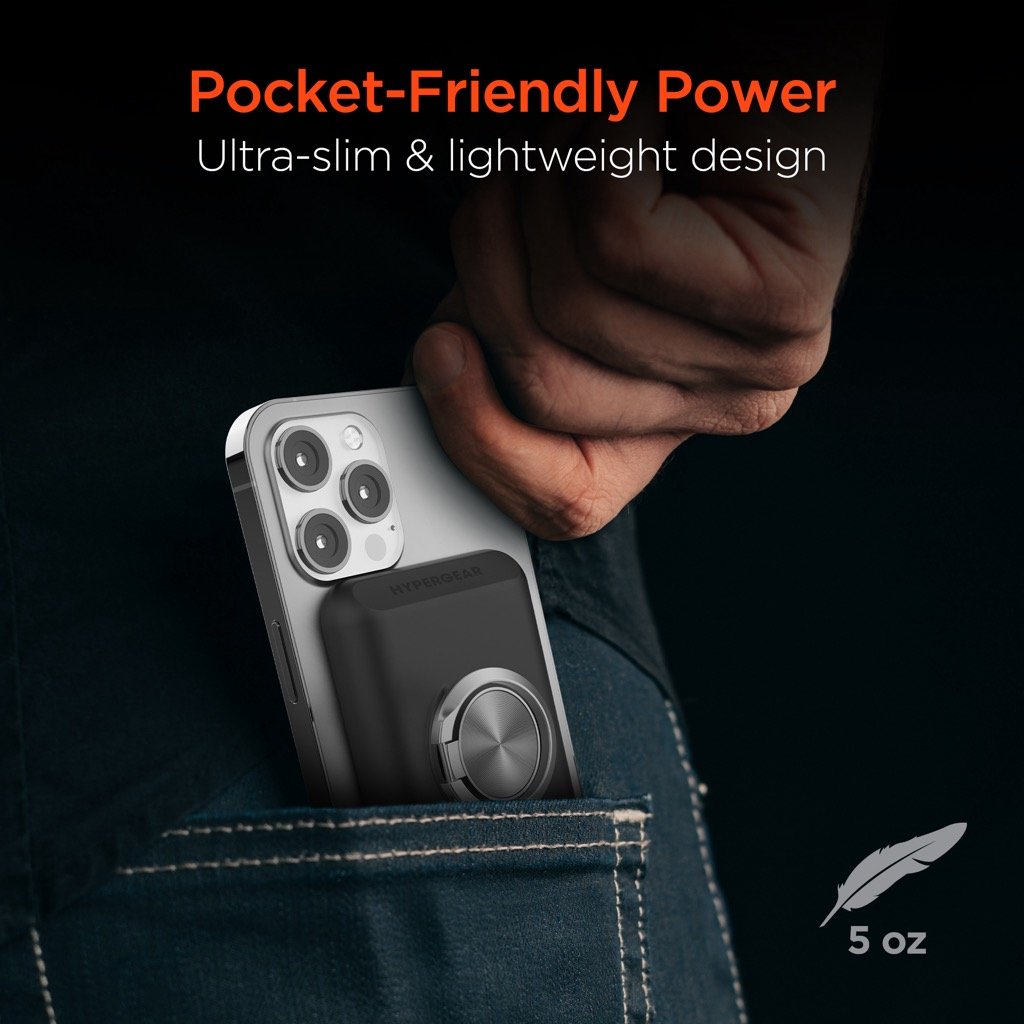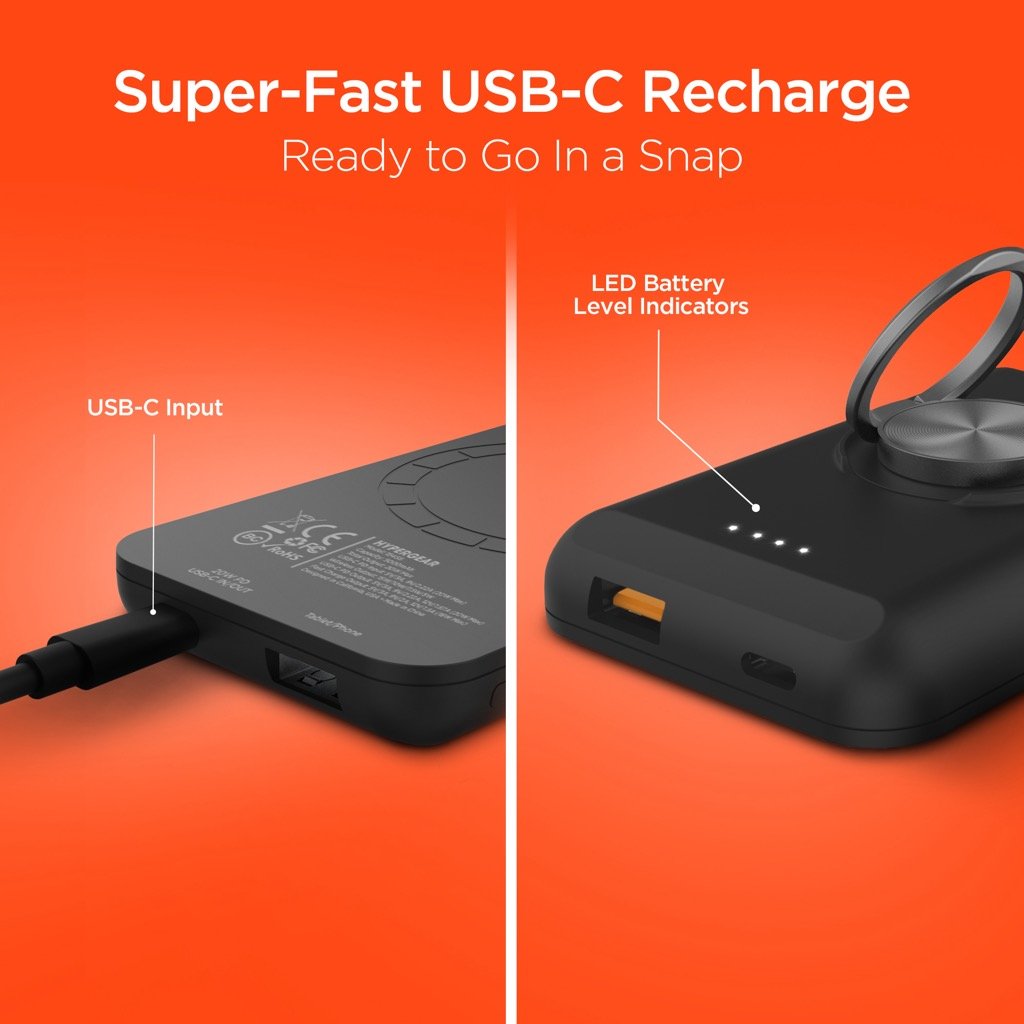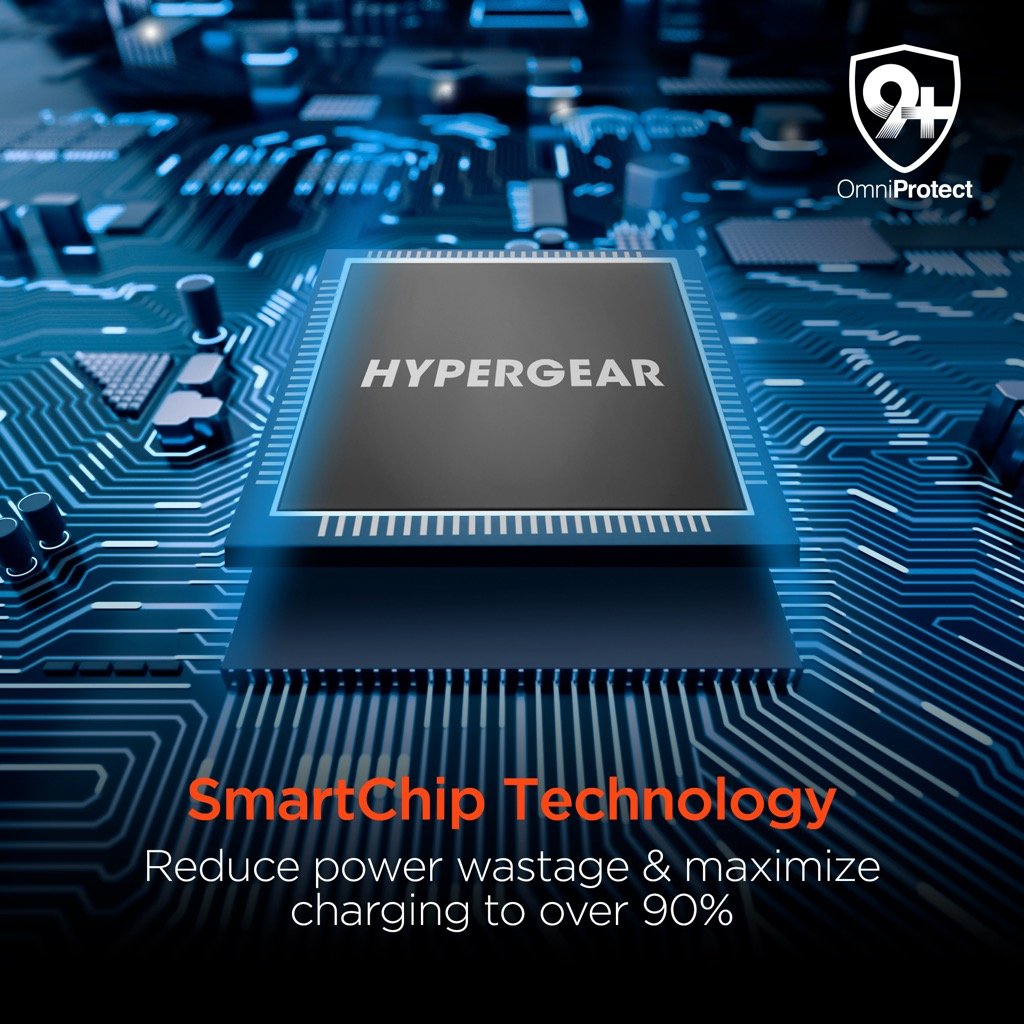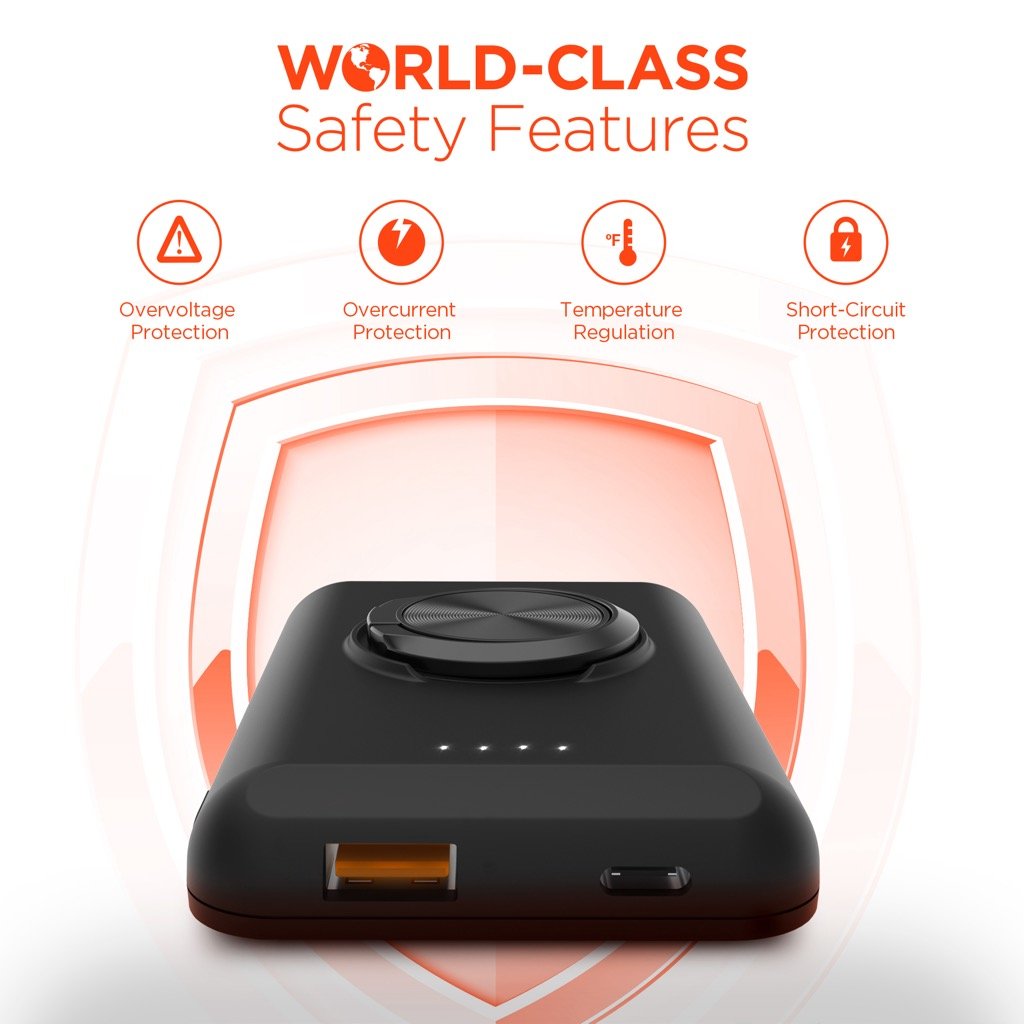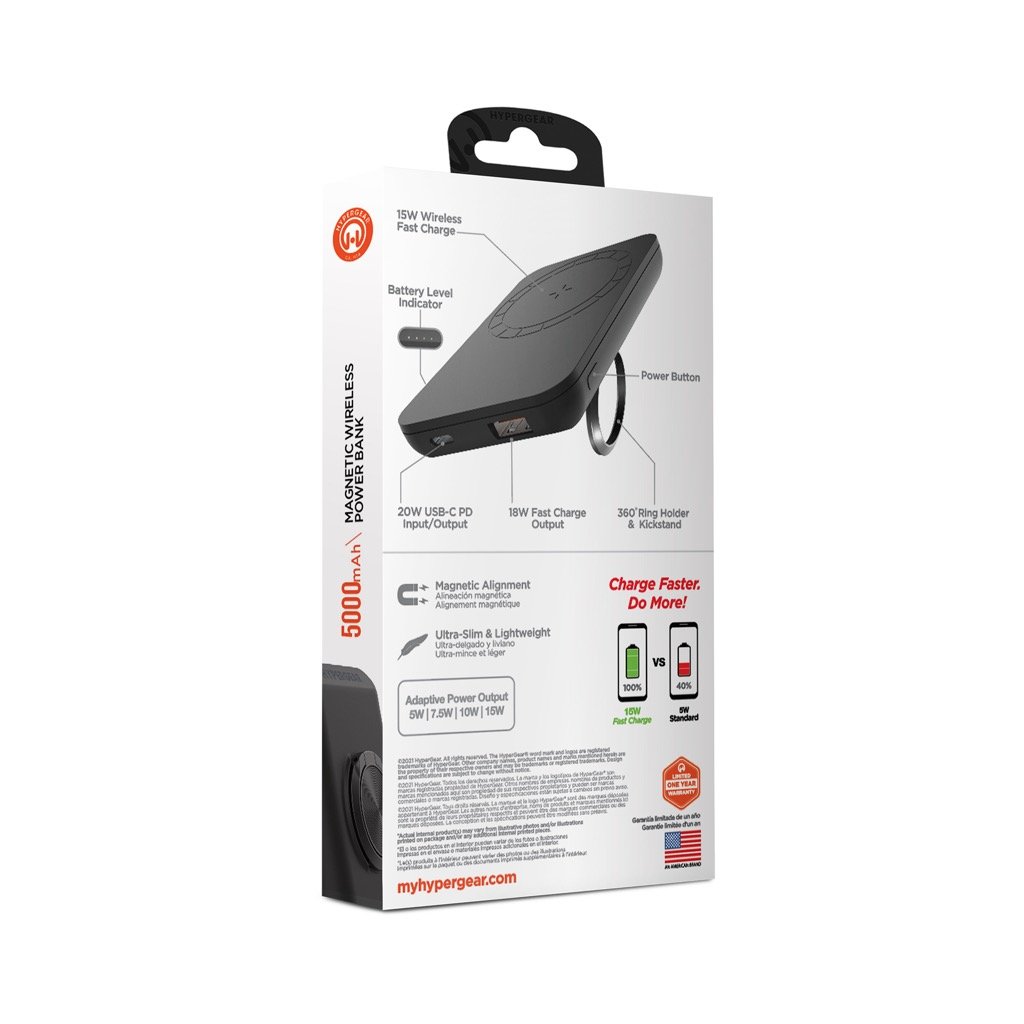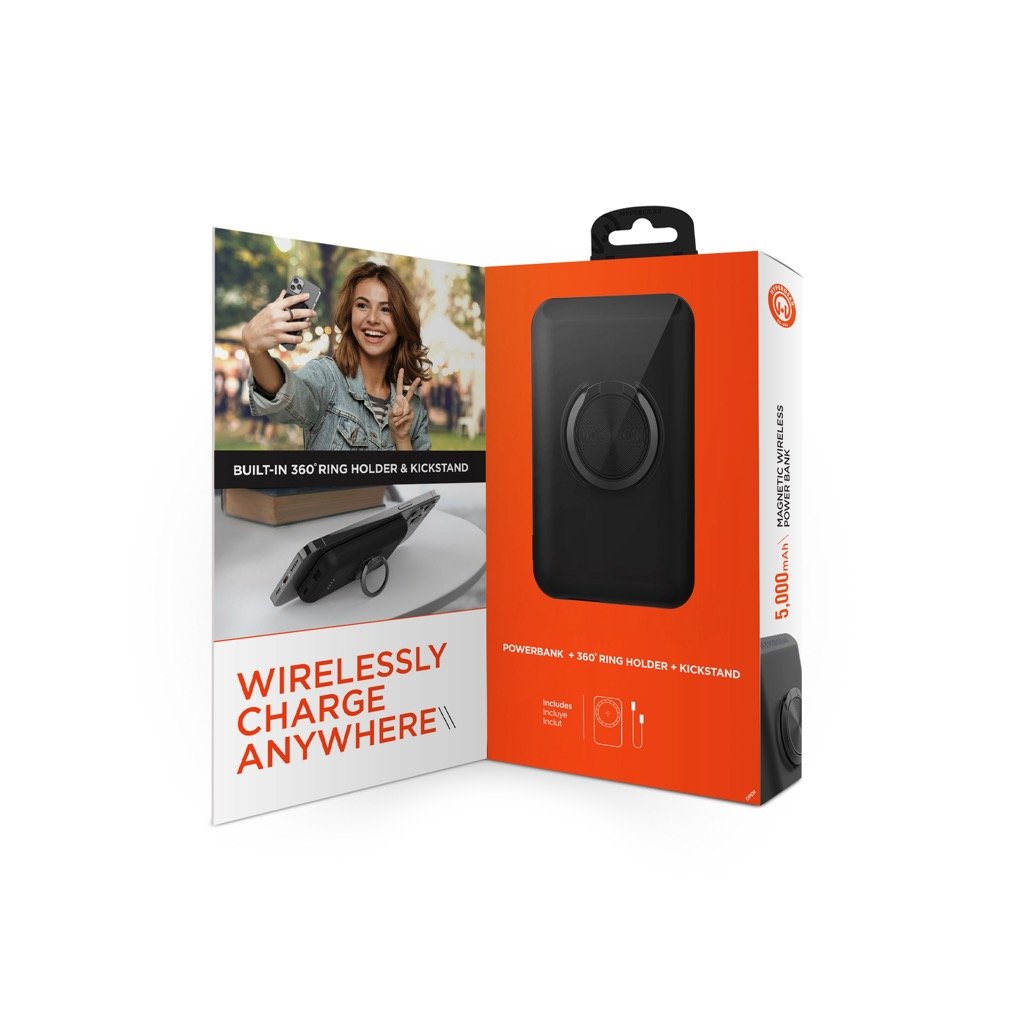 Hypergear 5000mAh Magnetic Wireless Power Bank with Ring Holder Don't let a low battery interrupt your flow while on the go! Just snap the …
In stock
Description
Hypergear 5000mAh Magnetic Wireless Power Bank with Ring Holder
Don't let a low battery interrupt your flow while on the go! Just snap the Magnetic Wireless Power Bank onto the back of your iPhone 13 or MagSafe case for immediate power. With precise magnetic alignment, the power bank stays locked in place, so there is no need to readjust as you charge. Experience 3X the power of standard wireless and wired chargers in 15W of immediate wireless fast charging. Plug-in additional devices to the powerful dual outputs—20W USB-C Power Delivery and 18W Fast Charge USB. The ultra-slim and lightweight design make for the perfect fit that won't block your camera or add extra bulk to your phone. The built-in 360° ring holder kickstand provides an extra grip or can prop up your phone for streaming, scrolling, or making content on the go. Snap and go wireless charging!
Special Features:
• Designed for iPhone 13 Series
• Seamless Magnetic Alignment
• 15W Wireless Fast Charge
• MagSafe Case Compatible
• Power Delivery + Fast Charge Technology
• 20W USB-C PD Output
• 18W USB Fast Charge Output
• Smart Chip Technology
• LED Battery Indicator
• Built-in 360° Ring Holder Kickstand
• Ultra-Slim & Lightweight
Specifications:
• Battery Type: Li-Ion
• Capacity: 5,000 mAh
• Max Output: 12V/1.5A (20W Max)
• Wireless Output: 5W/7.5W/10W/15W
• Fast Charge Output: 5V/3A, 9V/2A, 12V/1.5A (18W Max)
• USB-C PD In/Out: 5V /3A, 9V/2.22A, 12V/1.5A (20W Max)
• Protection: Short Circuit/Overcharge
• 4 x 2.5 x 0.6 in. | 5 oz.
• Cable Type: USB-C • Cable Length: 1ft
Package Contents:
• Magnetic Wireless Power Bank
• USB-C Charging Cable